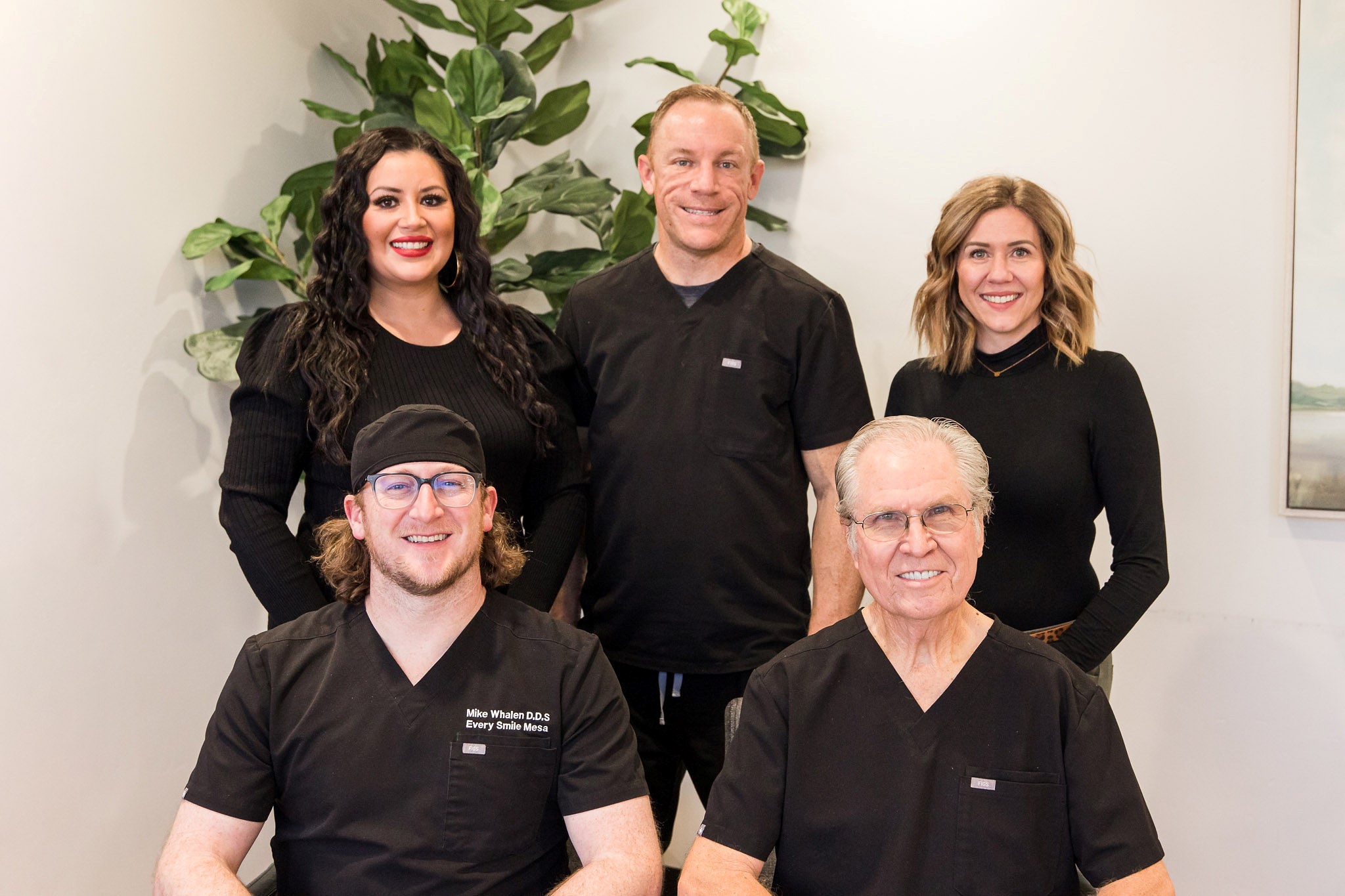 The Mesa Dental Team Mission
At Every Smile, we truly believe in the power of a smile. We understand that a smile can change your life, and we want you to be proud of your smile.
We believe a happy smile starts by creating an awesome patient experience. At Every Smile we strive to create happiness for our community through meaningful service, communication, compassion, and integrity.
We improve the health of a smile through quality dental care, disease prevention, education, skilled practitioners, and modern technologies. At Every Smile, we promote health by providing a safe and clean environment.
We believe in the power of a smile. We want everyone to be proud of their smile because a smile can change the world. Our dentists in Mesa, Arizona, offer a wide range of services to help people create their most beautiful smile.
"What makes me happy? The connections I make while helping improve people's smiles, my awesome family, and popcorn."
Dr. Scott Lee graduated cum laude with his Doctor of Dental Surgery degree from The Ohio State University in 2008. Before attending dental school, he graduated cum laude from Weber State University, where he majored in microbiology and minored in chemistry. Dr. Lee is an active member of several professional organizations, including the American Dental Association and Arizona Dental Association. He is also a former member of the United State Marine Corps and 2003 recipient of a Purple Heart during combat in Baghdad, Iraq.
Dr. Lee is an Arizona native; he grew up in Mesa and went to Westwood High School. He is proud of his service in the USMC and his Purple Heart. Dr. Lee and his beautiful wife, Melanie, have three wonderful kids, Hannah, Charlie, and Hazel. In his free time, he enjoys art, reading, hiking, mountain biking, serving in his church, and spending time with his family.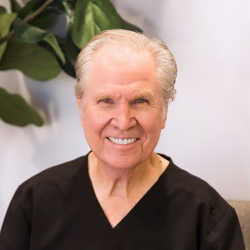 "What makes me happy? Learning where people come from. Everyone has a story and I enjoy the discovery of new places."
Dr. Dennis Lloyd is an Arizona native who grew up in Mesa and attended Mesa High school. As a member of the Church of Jesus Christ of Latter Day Saints he served his mission in El Salvador and Guatemala. Upon returning home Dr. Lloyd earned a degree in Biology at Arizona State University and then was accepted into the University of the Pacific School of Dentistry in San Francisco. Once he earned his Doctor of Dental Surgery degree he returned to his roots in Mesa and took over the practice of his own family dentist, Dr. Wilford Watkins. Dr. Dennis Lloyd has been practicing dentistry in Mesa, AZ since 1979.
He has taken multiple continuing care courses to stay up on all of the most recent dental treatment options and technology, including numerous courses on implant restoration.
"What makes me happy? Spending time with family, friends and my dog Marty "McFly"
Dr. Whalen graduated with his Doctor of Dental Surgery degree from the University of North Carolina Chapel Hill School of Dentistry in 2017. After graduation, Dr. Whalen moved to Flagstaff where he did an Advanced Education General Dentistry residency serving the Navajo Nation in Winslow, AZ.
Dr. Whalen grew up in Charlotte, North Carolina. He graduated from the University of Georgia where he majored in psychology. Dr. Whalen has a brother and a sister and is "Uncle Mike" to seven nieces and nephews.
Travel has always been a big part of Dr. Whalen's life. He has visited most European countries, Belize, Colombia, and Thailand. His most rewarding trip was to the Dominican Republic through the Bright Island Outreach program where he provided dental services to those in need. 
When Dr. Whalen isn't focused on providing high quality dentistry to the Every Smile Mesa community, he can be found hiking or running with his dog Marty, snowboarding, or writing/playing music. Since moving to Arizona, he has enjoyed exploring many of the natural wonders of the southwest.
Our entire team at Every Smile is devoted to helping you achieve a smile that is happy, healthy, and beautiful.
"Being a mom is the best thing in the world! I love spending time with my husband Steven, and our children Jada, Brylee, Boden. Oh and chocolate, chocolate makes me happy!"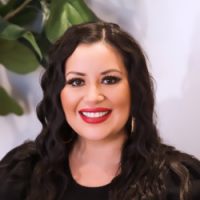 "My happiness is spending time and creating memories with my four boys and my husband. Traveling, Outdoors, BBQ-ing, and watching our 49ers play are what we love the most. "
"Happiness is doing something active outside, spending time with my friends, or just snuggling with my dog, Piper."
"My happiness is in my family. We love to spend time outside. We enjoy going to the beach and Disneyland."
"My favorite time is spent with my husband and three kids. I love being a mom and experiencing all the adventures with them. "
"Happiness for me encompasses being with the people I love the most & creating memories with them. Oh, & coffee, coffee sure makes me happy!"
"My happiness comes from being surrounded by my loved ones. My favorite times are when I am making memories with my boyfriend, friends, and family. In my free time I enjoy going to the river, traveling, going out with friends, and watching the Phoenix Suns games!"
"I am happiest when surrounded by loved ones and making memories. I enjoy spending time with my daughter, family, and friends going on traveling adventures, fun activities like bowling, or simply hanging out and enjoying each other's company."
"Im happiest when making new memories with my family and friends. I love traveling to new places, camping and off-roading."
"My happiness is in my family! I love spending time with the people who mean the most to me & Suns games! My favorite thing to do is go to the Phoenix Suns games & of course, Devin Booker!"
"I love my beautiful, crazy family! My husband, three children, and three grandchildren make my life happy and complete! Traveling to exciting places, especially with them, is my favorite thing!"
"Self-love, spending time with family and friends and enjoying every moment in life."